Jawaharlal Nehru University (JNU) will be awarded the the annual Visitor's Award for the 'Best University' tomorrow. The President of India, Shri Pranab Mukherjee will present the Visitor's Awards for the year 2017 at a function to be held at Rashtrapati Bhavan on March 6, 2017, as part of the 'Festival of Innovations'. The 'Best University' will receive a Citation and Trophy while winners of Visitor's Award for 'Innovation' and 'Research' will receive a Citation and cash award of Rs. one lakh.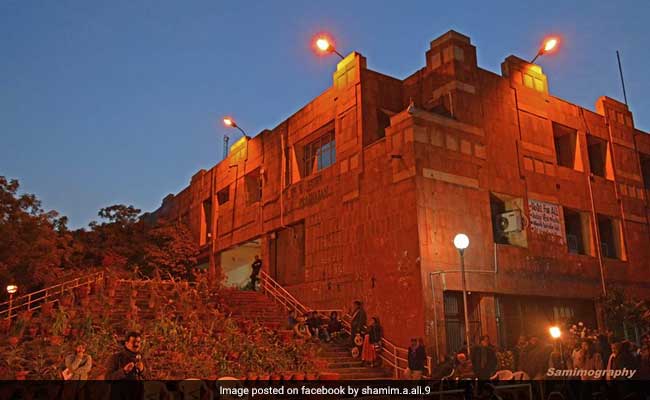 President Pranab Mukherjee had announced institution of these awards in 2014 with the aim of promoting healthy competition amongst Central Universities and motivating them to adopt best practices from around the world in the pursuit of excellence, said a press release from President's Secretariat.
Meanwhile an online petition filed by Jawaharlal Nehru University Students Union President Mohit Pandey addressed to President of India asked to not to hand over the Visitor's Award for best central university to JNU VC Prof. M Jagadesh Kumar.
Instead, the petition requested the President to nominate a joint delegation consisting of students, teachers, staff and workers of JNU to receive the award jointly on behalf of the JNU community.
"For past one year, JNU has witnessed unprecedented attacks and crackdowns on all these values, ever since Prof. M Jagadesh Kumar took over as Vice Chancellor of JNU," said the petition.
Dr. Deepak Pant from Central University of Himachal Pradesh won the Visitor's Award for 'Innovation' while the Visitor's Award for 'Research' has been jointly won by Dr. Shyam Sunder from Banaras Hindu University and Prof. Niranjan Karak from Tezpur University.